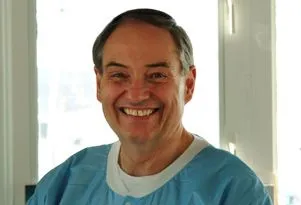 Originally from Dunkirk, NY, Dr. DiPalma received his B.S. in Chemistry from SUNY Fredonia in 1969. Upon graduating, he continued his studies in Chemistry at Fredonia State but was asked to serve in the US Army from 1970-1972. While in the Service he was sent to the Army-Navy School of Music at the Naval base in Little Creek, Virginia. He was further assigned with the 75th Army Band at Fort Belvoir, Virginia to one of the six regional bands serving the Washington, D.C. area.

He was later assigned to a Materials Research Facility where he was involved in chemical research in organic chemistry for the US Army. When his service term was over, he returned to SUNY Fredonia to continue research studies in chemistry. After his decision to become a dentist, he spent four years in professional school and received his Doctorate of Dental Surgery from SUNY Buffalo where he minored in periodontics, the study of gum disease.
Experience
Upon graduation, Dr. DiPalma was the Clinical Director of one of seven outreach clinics in northern Vermont, where he practiced as a children's dentist. In 1978, he joined Dr. David Jerome, a former instructor at UB School of Dental Medicine and, working alongside Dr. Jerome, practiced primarily children's dentistry.
In 1980, Dr. DiPalma took over the practice of Dr. Elmer Musacchio who was then retiring. He practiced at the 9 East Main Street location until 1995, when Dr. DiPalma moved into his current office at 195 E. Main Street.
Dr. DiPalma was awarded his Fellowship Degree in 1986 from the Academy of General Dentistry. He was recognized by New York State in 2002 for having completed over 1500 hours of continuing education and again in 2011 for having completed over 2000 hours of continuing education. Dr. DiPalma is a member of the American Dental Association, the New York State Dental Association, the Academy of General Dentistry, the Eighth District Dental Society, and several continuing education study clubs in dentistry. He is a contributing member of planning boards for continuing dental education as well.
Community
In his personal life, Dr. DiPalma has been a past president of the Holy Trinity Parish Council where he is still a parishioner and is a 4th Degree member of the Knights of Columbus. He has served on the finance committee for several years and is a past president of the Fredonia Rotary Club where he has been a member since 1982. In the Fredonia Rotary Club, he has served for over 25 years as the chair for the annual Christmas Baskets project which helps needy families in the Fredonia/Dunkirk region. Dr. DiPalma is also a Paul Harris Fellow in Rotary International.
Dr. DiPalma loves the practice of General Dentistry and takes pride in the work he does. His philosophy has always been to remain up to date in the ever-changing field of dentistry, and to enhance the well being of all the patients he serves. He believes in using state-of-the-art technology such as digital radiography to minimize patient exposure and to use the best procedures to create exceptional, natural, and beautiful smiles. He provides individual attention to all patients and promoting comprehensive care individualized to the needs of each patient. He enjoys making a positive difference in the lives of his patients and their families by helping them to improve their appearance, self-confidence and self-esteem, and their overall health through the work that he does. He believes everyone deserves a beautiful, healthy smile.
When not in the office, he enjoys reading, walking, spending time with his family, and can often be seen trying to find his golf ball at the local courses.
Call us today (716) 673-9136
195 East Main Street Fredonia, NY 14063 View Location
Our Picks
Dr. DiPalma offers the latest technologies and procedures in the dynamic areas of cosmetic and implant dentistry, oral surgery, sedation dentistry, and endodontics.
He offers before-and-after photography and coordinates with several local dental specialists. He is proud that the dental work he has done for patients in the 1980's is still serving his patients today.